If any of your dashboard warning lights are on, it's time to schedule a car diagnostic test at Accurate Automotive Attention in Yuma AZ! These warning lights are your vehicle's way of telling you it needs some attention–and it's important not to ignore them. Our skilled ASE-certified technicians will diagnose the issue and have you on your way in no time. We're AAA-Approved and have been named Best Auto Repair Shop in Yuma for 20 years running–so you know your vehicle will be in excellent hands!
Accurate Car Diagnostic Tests in Yuma AZ
A car diagnostic test can determine which system of your vehicle is having a problem, including the engine, exhaust, transmission, ignition coils, and electronic sensors. Dashboard warning lights should always be taken seriously and addressed as soon as possible. Ignoring them or waiting too long to have them diagnosed can lead to more expensive repairs and potential breakdowns. In some cases, it could even void your warranty!
Although all car warning lights are important to pay attention to, some of them are more critical than others. Red warning lights should always be diagnosed immediately, as they indicate a serious problem has been detected. Here are some of the most crucial dashboard warning lights to pay attention to:
The check engine light (especially if its flashing)
Low engine oil pressure
Engine coolant temperature
The battery charging system
Tire pressure monitoring system (TPMS)
ABS (anti-lock braking system)
Diagnostic testing can include your car's computer and a wide array of sensors and other components in order to provide an accurate assessment of what's going on with your vehicle. Our technicians will perform a scan, document any diagnostics trouble codes, perform a visual inspection, and a road test if needed. Then, specific testing will be recommended to accurately pinpoint the exact problem to keep the guesswork out of the picture. Afterward, we'll provide you with an estimate for what's needed to get your vehicle back in perfect working order.
Makes We Service
We offer diagnostics, maintenance, and repairs on most makes and models, including:
Buick
Cadillac
Chrysler
Dodge
Ford
Mercury
Lincoln
Jeep
Hummer
GMC
Pontiac
Saturn
Acura
Honda
Hyundai
Infiniti
Mazda
Mitsubishi
Nissan
Scion
Suzuki
Toyota
Audi
Jaguar
Land-Rover
Mercedes-Benz
Mini-Cooper
Volkswagen
Volvo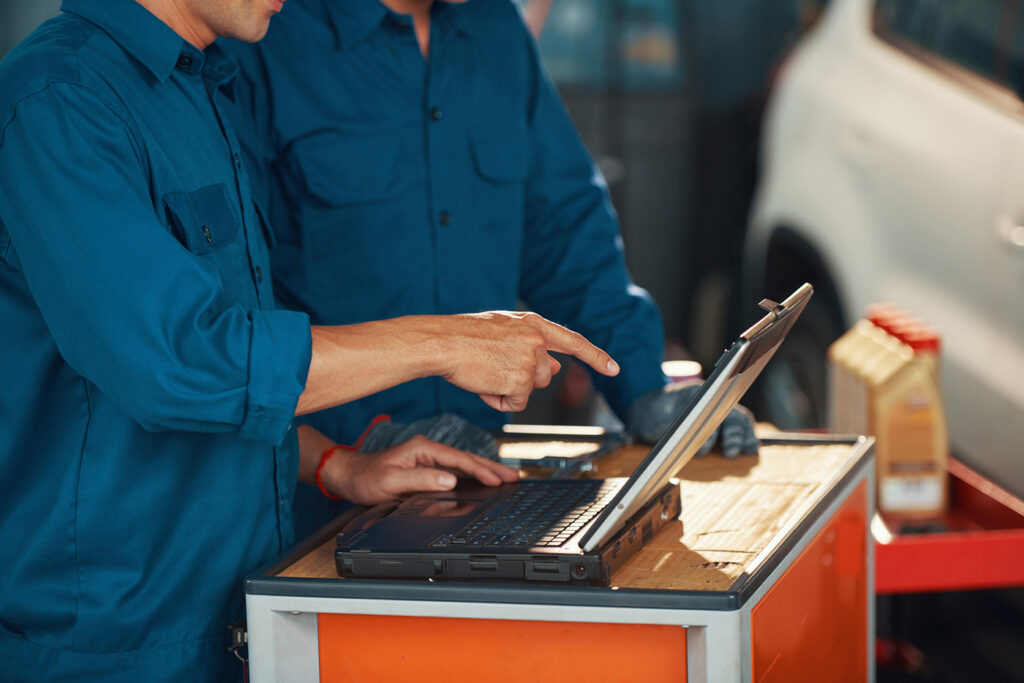 Visit Accurate Automotive Attention to Get Your Car Back On Track
If any of your car dashboard warning lights have come on, bring your car, truck, or SUV to Accurate Automotive Attention in Yuma AZ! As a full-service auto repair shop, we'll get your car diagnosed, repaired, and back on the road in no time. We also back all our work with a 3-year/36,000-mile warranty, so you can have complete peace of mind.
Schedule an appointment today at our Central Yuma location or the Foothills.